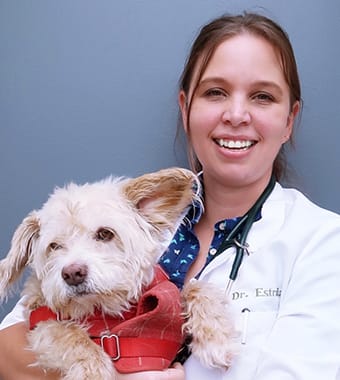 Dr. Debbie Estrada
After finishing her undergrad at college in 2006, Dr. Estrada started working as a veterinary technician/assistant for Dr. Jezbera at Riverside Animal Hospital. During her time there, she turned her dreams of becoming a Veterinarian into reality by attending and graduating from the University of Glasgow in 2013 with a BVMS (Bachelors of Veterinary Medicine and Surgery), the UK equivalent of a Doctor of Veterinary Medicine.
After vet school, she returned home to California and has since been back at Riverside Animal Hospital for the past 8 years, practicing general medicine and surgery on companion animals.
She currently has a dog named Molly, and 2 cats named Skeeter and Whiskers at home.